Budgen Motors Wins Converted Peugeot Guild of Gold Lion Award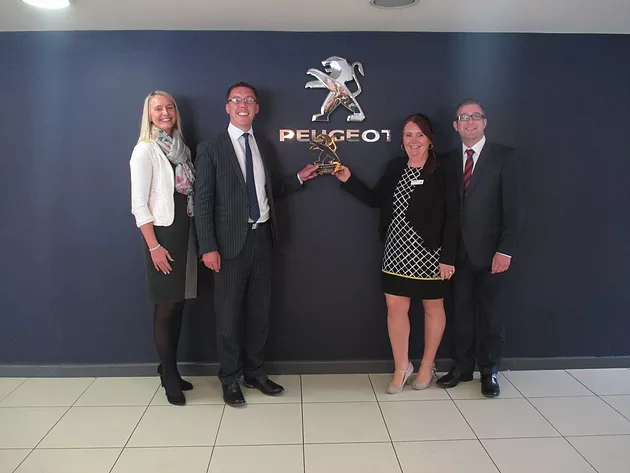 We are delighted to have been awarded a Guild of Gold Lion Award for 2015, in recognition of our excellent customer service, new car sales performance and outstanding customer feedback.
Only 35 dealerships out of the whole Peugeot franchise network across the UK have been selected for the award which recognises excellent customer service and sales performance, outstanding customer feedback, brand presentation through the latest showroom specification and product availability.
Neil Moscrop, Peugeot UK Brand Director said "Celebrating these great performances from the leading Dealerships in the network is the perfect way to start the year. The Dealerships who have been awarded the Guild of Gold Lion really do set a great example.
They have consistently performed to an exemplary high standard, with great customer service and strong community relationships.