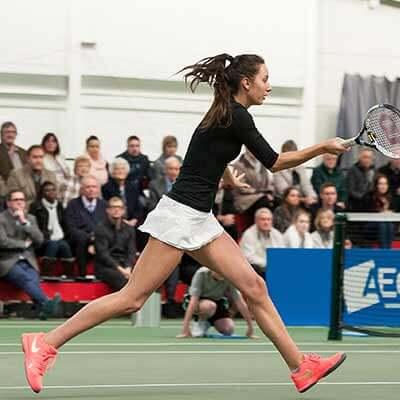 The Budgen GB Pro Series is part of the ITF "Futures" circuit which sees tournaments being held across the world and is the hotbed of future talent for professional tennis. Players are fighting for valuable world ranking points and the Shrewsbury event has grown a valuable reputation on the circuit for hosting a great event with lots of spectators.
As a result, The Shrewsbury Club hosts an event which in the last few years has seen players not just from across Europe but from US, Canada and the Far East enter. It is a perfect opportunity to see future household names and some of the world's top tennis players before they become famous.
The tournament is open to spectators, entrance is free and it makes for an exciting week of tennis which we hope that will once more attract crowds of up to 500 as seen at previous events. The stadium seating will be on courtside from Thursday onwards. A tournament programme is available at the Shrewsbury Club with lots of information about the event.