Driving safely in winter weather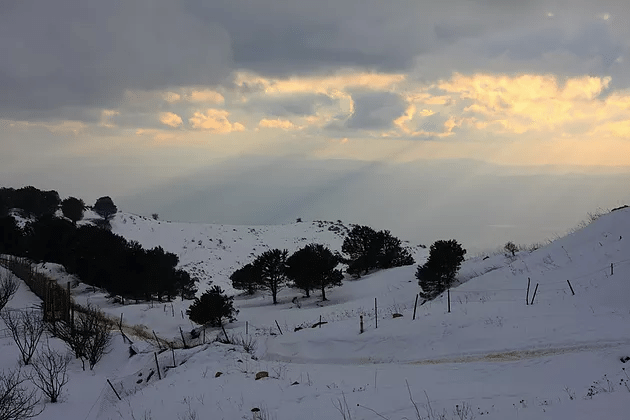 The Budgen Motors teams in Shrewsbury and Telford are looking forward to the festive season… but, as much as we love Christmas, the change in weather isn't always great for motorists
Driving can be much harder for some during winter, especially those who are nervous to start with. Snow, ice, fog, low sunshine and more hours of darkness can all make driving more hazardous, so we need to change the way we drive and prepare for journeys.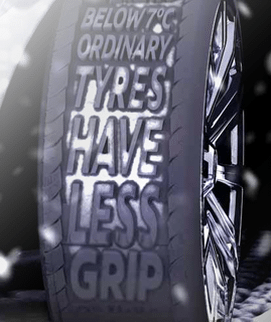 Get your vehicle winter-ready
It's advisable to get your vehicle fully serviced before the weather changes. Budgen Motors offers winter services as well as servicing plans, and this can be our technicians' busiest time of the year! But it's also good to make your own checks. Make sure that your vehicle is fully topped up with anti-freeze, windscreen washer and oil. Before you set out, also check that your headlights are cleaned and working, the battery is charged, tyres (including the spare) are in good condition and brakes are working well.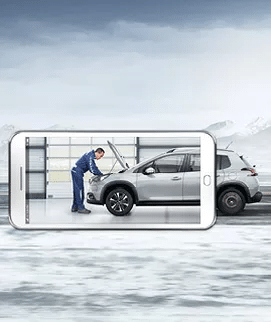 Prepare before you travel
If the weather's really bad, it's advisable to check the weather reports and traffic updates before you travel. Even if you know the area you'll be driving through like the back of your hand. Winter conditions can change rapidly, and sometimes we should be prepared to change our plans at the last minute. That's why being aware of road and weather conditions ahead of time can help us to plan an alternative route or decide to stay home altogether.
If you do have to travel during bad weather, let someone know when you're leaving and when you hope to arrive. Take a fully charged mobile phone, of course, but also keep an in-car charger in your glove box. Most smartphones use lithium ion batteries for power and these can be less efficient in the cold. The lower the temperature, the shorter the battery life. In case of an emergency or delay, you can then let the right people know.
Ensure your fuel tank is full if you're heading out on a long journey, even when you don't think you'll use anywhere near a full tank. You may get diverted or stuck in a big traffic jam. As you know, repeated stop / start can drain fuel quicker than normal.
Driving safely
Before you set off, see that your windows and mirrors are completely clear of condensation or ice and snow. It may take you longer to set off, but impaired visibility is dangerous and potentially illegal, so give yourself plenty of time. Keep de-icing equipment in the car, so that wherever you go you'll be prepared. If you have a car where the boot's difficult to get open when it freezes, keep your anti-freeze and scraper somewhere else!
When driving in icy conditions, snow or heavy rain, always reduce your speed. Remember, the speed limit is set by the Government for optimum driving conditions. On wet or icy roads, your chances of skidding are higher, and your stopping distance may be increased by up to ten times. Allow plenty of breaking time and try not to change speed or turn suddenly.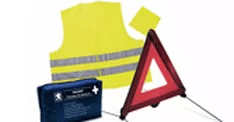 According to drivingtestsuccess.com, if you reduce your speed by just 1mph, the likelihood of you being in a serious car accident drops by 5%.
Limited vision
If your vision is limited by winter fog, switch on headlights and fog lamps and keep your speed down. Don't just follow the taillights in front of you – you may be too close to break safely. When approaching and emerging from a junction or crossroads, lower the windows and listen for traffic.
Low winter sunshine can be just as debilitating, but glare will be decreased by keeping the outside and inside of your windscreen clean.
Getting help
If you find yourself stranded due to weather conditions or your vehicle breaks down, don't panic. Stay in your vehicle but don't keep the engine running. Call your breakdown service or the emergency services and wait.
It is a good idea to keep an emergency kit in your car for these occasions throughout the year. If you are stranded in your car in winter time, you may need a blanket, torch and food and drink. It's also advisable to carry a shovel, tow rope, hazard warning triangle and a first aid kit.
All of this might sound over-the-top. Indeed, the chances of your encountering trouble are slim. But better safe than sorry!
From all of us at Budgen Motors, drive safely and enjoy the festive season!
If you would like to book a service, repair or MOT at Budgen Motors, please contact us on 01743 445611 (Shrewsbury) 01952 701895 (Telford).