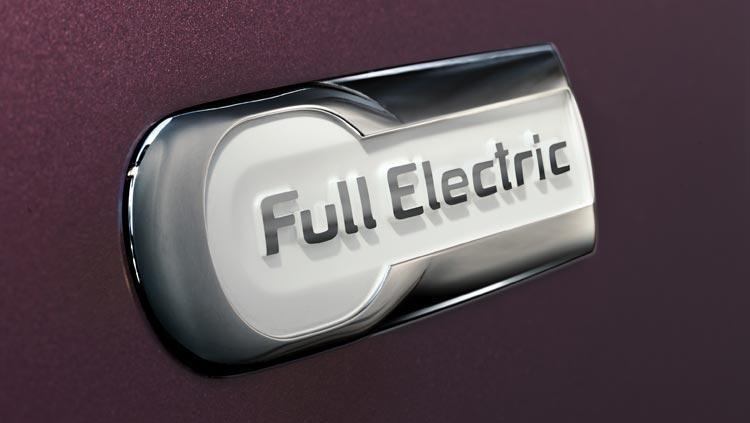 FULL ELECTRIC TECHNOLOGY
Environmentally friendly and cheap to run, this 100% electric car is driven by an electric motor generating 49 kW (or 67 bhp EEC) powered by a lithium-ion battery with a capacity of 14.5 kWh. The battery supplies the power for the motor, air conditioning and heating.
The C-Zero has a top speed of 80mph and a range of around 93 miles - perfect for zipping around the city. And it's agile and easy to handle for the ultimate in driving pleasure.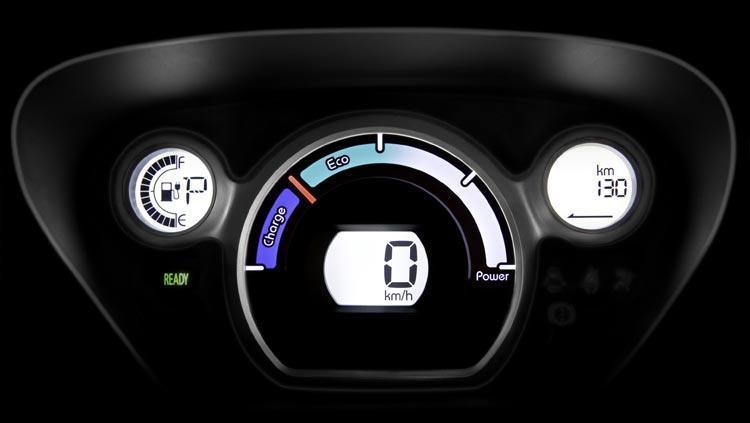 AMAZINGLY EASY TO DRIVE
Easy and quiet - to start the car, just turn the ignition key. There's no engine noise at all - just a beep to say your car's ready to go.
So simple - you only need an accelerator and a brake pedal.
Good range - see how much energy you're using or generating at any time, and adapt your driving style to optimise the battery charge.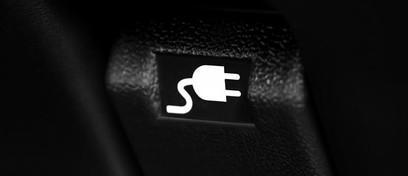 At home from a domestic socket
Just plug the cable into an ordinary 220V socket. Between 6 and 11 hours later, your Citroën C-Zero will be fully charged and ready to go.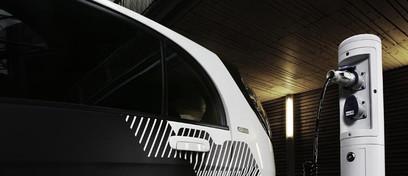 From a dedicated charging station
If you're in a rush or out and about, charge your battery at a handy charging station. In just 30 minutes you'll have 80% charge and be back on the move.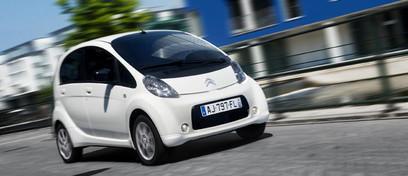 Charge as you go
Every time you decelerate, you boost your car's battery. As you decelerate, the motor acts as a generator, converting the C-Zero's kinetic energy into electric energy.
A BREAKTHROUGH ELECTRIC CAR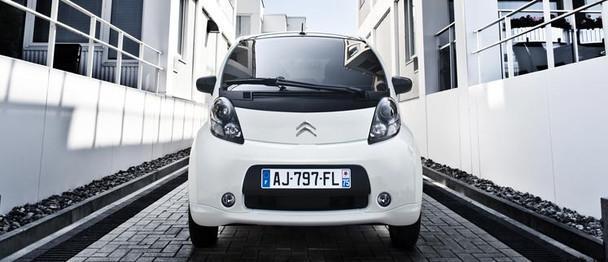 The exterior
The Citroën C-Zero isn't simply one of the best electric cars on the road - it looks great too. Clean lines, flowing curves, a slightly convex roof and large windows give it a distinctive, bold look.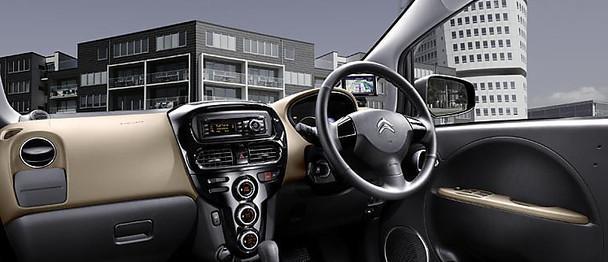 Cabin
The clean, uncluttered surfaces and extra space are the first things you'll notice as you step inside the Citroën C-Zero. The electric motor frees up room for everyone, so despite its compact size it's a real four-seater with a practical 166-litre boot.
TRIMS
C-Zero
FROM £20,495
Electric power steering
Range on remaining battery power indicator
Black electrically adjustable folding door mirrrors
Citroën eTouch Emergency & Assistance system
Leather steering wheel