OVERVIEW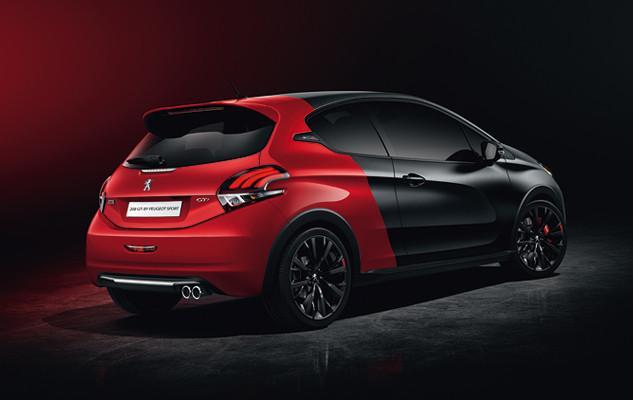 Winner of the 2017 Best Supermini in the Evo Car of the Year Awards, the uniquely badged 208 'GTi by Peugeot Sport' offers exceptional performance and exterior styling whilst delivering intense driving sensations and a sporty ride. Exhilaration. Built in.
EXTERIOR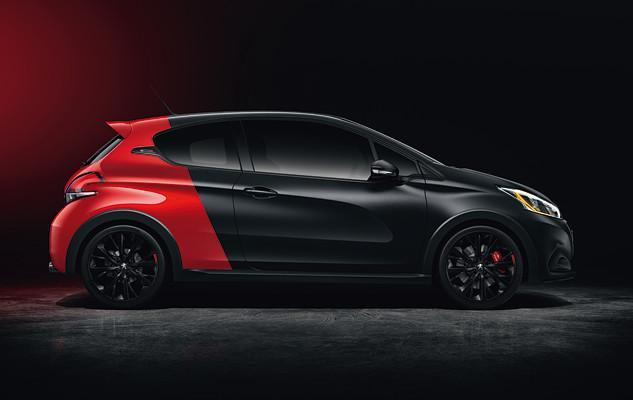 The 208 GTi by Peugeot Sport boasts an exclusive exterior design to match its performance, with a dual-paint finish that is eye-catching in the extreme (also available in Satin White, Nera Black, Rioja Red or Ice Silver). This striking design is echoed by the radiator grill surround, comprising an upper strip in Matt Black and a lower one in Red.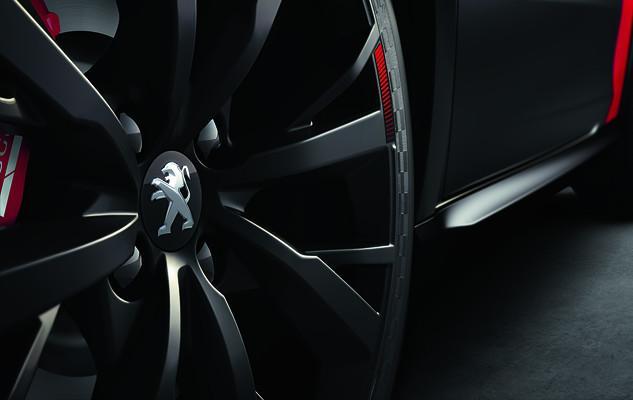 In profile, the 208 GTi by Peugeot Sport offers a lowered ride height underscored by the Matt Black of the side skirts and wheel arch extensions. The wider tracks and 18" wheels ensure even better road-holding and extra-sporty performance. And in a nod to the original GTi, the rear quarter panel bears a '208 GTi by Peugeot Sport' logo.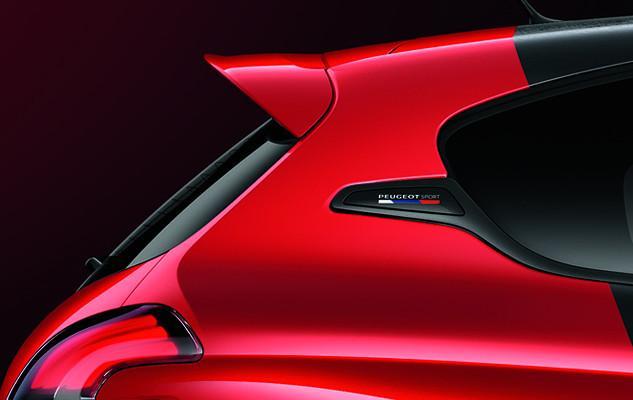 At the rear, the chrome-plated twin exhaust pipes ensure that the distinctive tones of the new Euro 6 1.6 THP 208 Stop & Start engine can't be missed.
DESIGN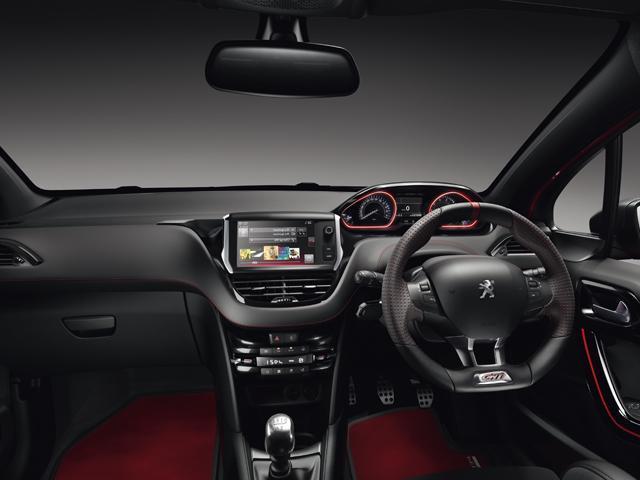 The interior of the 208 GTi by Peugeot Sport perfectly matches its exterior design and dynamic personality, further enhancing its sporty nature which is more radical than ever before.
Black and Red are once again the key colours, with particular attention paid to each detail: sports bucket front seats with red stitching, a shiny Black instrument panel, decorative features in gloss Black, door panels and safety belts in black with red borders and top-of-the-range floor mats in red, all working together in harmonious elegance.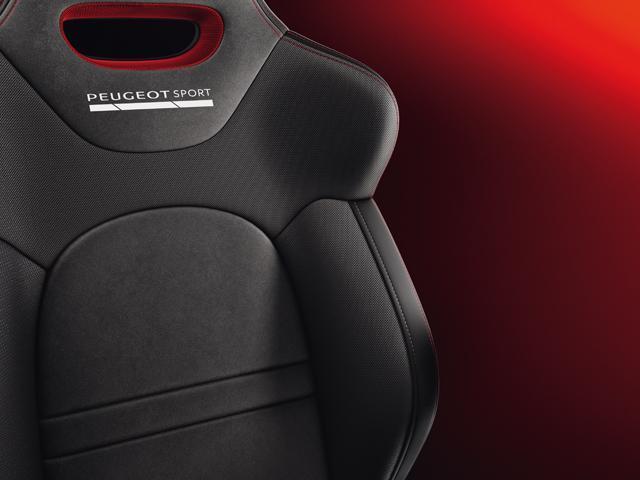 The head-up instrument panel of the PEUGEOT i-Cockpit® is directly in your line of vision, allowing you to read key vehicle information instantly without taking your eyes off the road, putting you in the ideal position for an intuitive driving experience, especially when combined with the responsive compact steering wheel.
TECHNOLOGY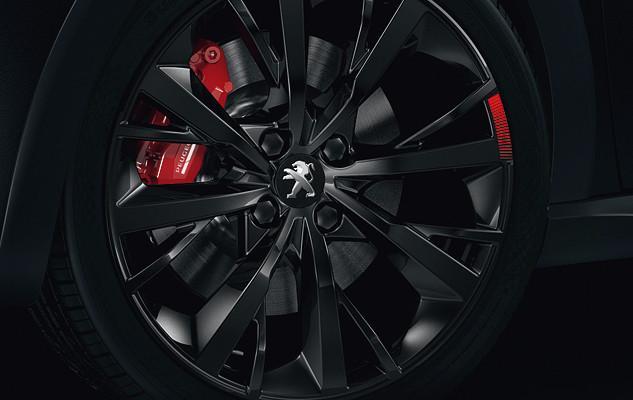 The 208 GTi by Peugeot Sport accelerates from 0 to 62 mph in 6.5 seconds and covers 0 to 1000 m in 26.5 seconds. This exceptional performance is matched by an equally impressive braking system: the brake discs are 323 mm in diameter and 28 mm thick and come fitted with Brembo fixed four-piston calipers - a Peugeot Sport signature feature - all with a view to ensuring optimum braking stability.
The ESP and anti-skid features have been recalibrated to make them less intrusive while driving and to make more traction available. Grip is optimised thanks to a lowered centre of gravity, revised suspension geometry and Michelin Pilot Super Sport 205/40 ZR 18 tyres, ensuring exceptional road-holding - a major plus point when tackling bends.
Whatever the driving situation, the 208 GTi by Peugeot Sport helps you keep cornering tight and accurate while letting you enjoy all the sensations the road ahead has to offer.
What's more, the 208 GTi by Peugeot Sport won the 2017 Best Supermini accolade in the Evo Car of the Year Awards. Adam Towler, Deputy Editor of Evo, said: "This is a terrifically desirable hot hatch: small but practical, relatively frugal and, most of all, a car created by people with an obvious passion for enthusiastic driving."
Trims
GTi by Peugeot Sport
From £23,555
Post-factory transformation by Peugeot Sport
10mm lower than standard GTi
Front & rear track 6mm wider than standard GTi
Torsen® differential & specific shock absorbers
18" alloy wheels