OVERVIEW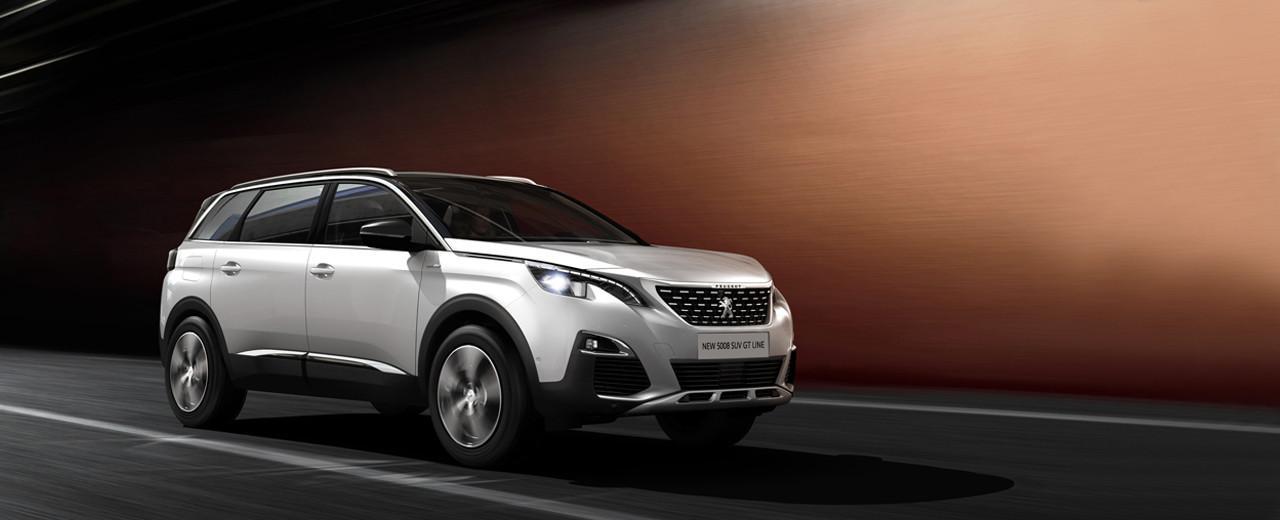 The large seven-seater all-new Peugeot 5008 SUV GT Line offers enhanced sports styling and a unique driver's environment with the innovative next generation PEUGEOT i-Cockpit®, offering a futuristic driving experience that will surprise and delight.
EXTERIOR

The all-new Peugeot 5008 SUV GT Line makes its intentions clear. Its imposing front end design featuring a sports inspired chequered grille enhanced by captivating full LED headlights incorporating sequential LED indicators. The profile is highlighted by the line of the stainless steel rear quarter light and window trim finisher. The rear is the epitome of elegance, with a gloss black band enhanced by the Peugeot signature 'Claw Effect' LED rear lights.
TECHNOLOGY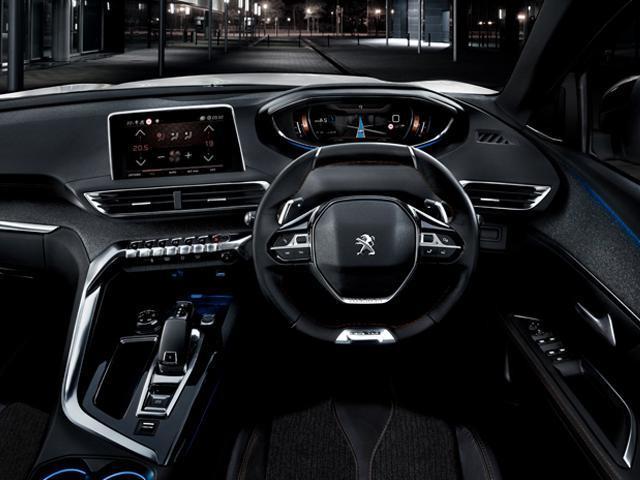 Awaken your senses on board the all-new Peugeot 5008 SUV GT Line with the new PEUGEOT i-Cockpit® and its high-tech environment. The 12.3" head-up digital instrument panel, 8.0" capacitive touchscreen housing Connected 3D satellite navigation, compact multifunction steering wheel and electric impulse automatic gearbox control* all offer a unique and immersive driving experience.
*Automatic Transmission Only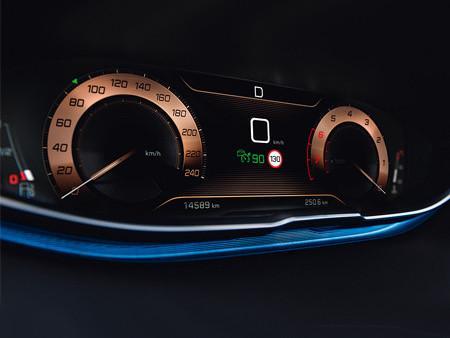 To further enhance your sensations on board GT Line models also feature PEUGEOT i-Cockpit® Amplify, designed to take the PEUGEOT i-Cockpit® experience to the next level. Select and adapt the vehicle's sensory environment to suit your mood or your journey in a single movement. Dynamic settings (with the Driver Sport pack deployed), intensity of lighting, screen displays, configuration of the cabin acoustics and release of delicate fragrances combine for a multi- sensory, high quality experience.
DESIGN

With 7 individual seats, the all-new Peugeot 5008 SUV can be configured in a way to perfectly meet your needs. Intelligent features including removable seats in row 3 and flat folding front passenger seat* help to increase practicality even further. Whilst front seat passengers can enjoy the new PEUGEOT i-Cockpit®, rear occupants haven't been overlooked, second row occupants can enjoy back seat angle adjustment, comfort is enhanced even further with rear seat back tray tables* and window blinds*.
*Allure, GT Line and GT models

Go the extra few miles with the unique e-Bike folding bike with electric assistance by Peugeot. When not in use simply place the e-Bike within its dockstation, located in the boot area of all-new Peugeot 5008 SUV, to recharge the battery on the move.
With the all-new Peugeot 5008 SUV GT Line you can enjoy the best of both worlds, enhanced sports SUV styling combined with high-performance multi award winning PureTech 3 cylinder petrol and BlueHDi engines and the new EAT6 automatic gearbox, you really can have it all.
Trims
GT Line
From £29,330
PEUGEOT i-Cockpit® Amplify
Smartphone Charging Plate
Full LED Headlights
GT Line Styling
Black Diamond Roof