Overview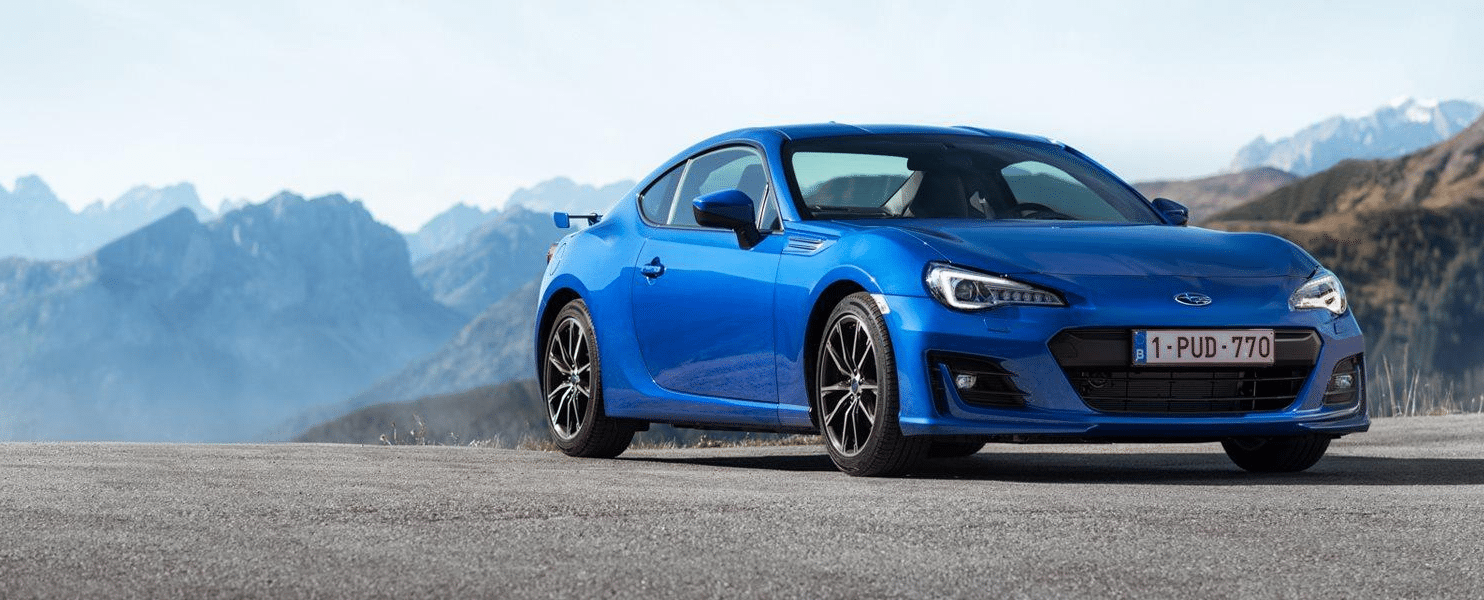 THE COUPÉ BUILT TO THRILL
Dynamic. Sophisticated. Thrilling. With its low centre of gravity, rear-wheel drive and taut chassis, the BRZ delivers exceptional on-road handling. However you drive, the BRZ is stable, manoeuvrable and responsive.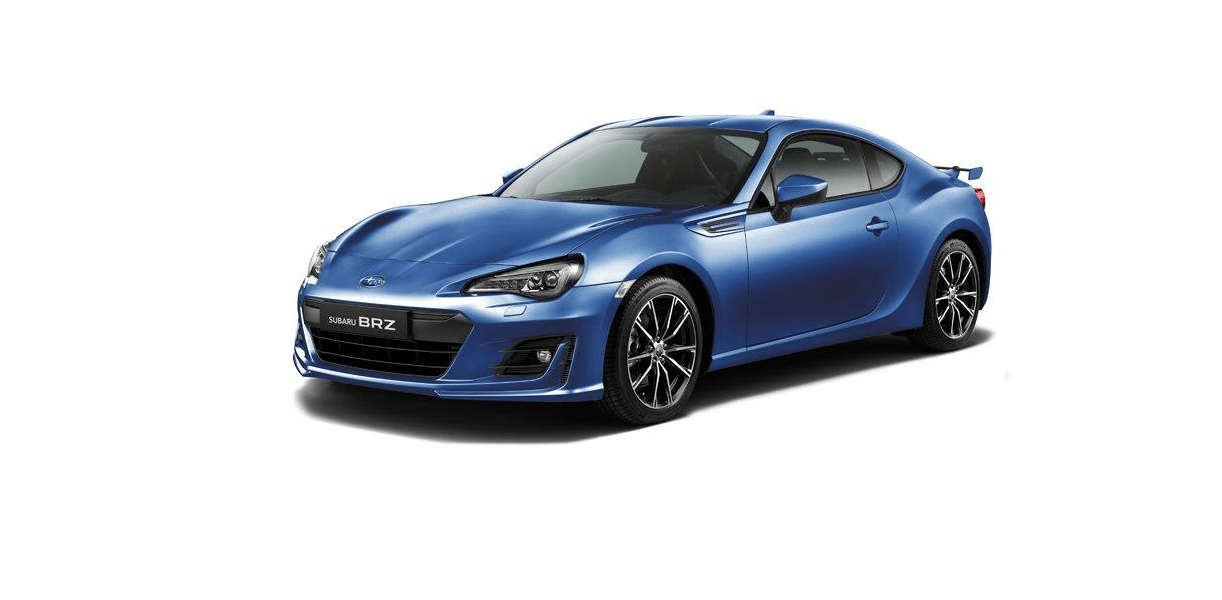 WHAT MAKES A SUBARU DIFFERENT
Boxer Engine - Powering every SUBARU, the Boxer engine has a longitudinally-mounted, horizontally-opposed configuration. Sitting lower and flatter, it makes SUBARUs perfectly balanced - with great handling and road holding.
Torsen Limited Slip Diferential - The Torsen® Limited Slip Differential automatically diverts engine power to the rear wheel with the most traction. This ensures exhilarating cornering and predictable handling at speed.
Performance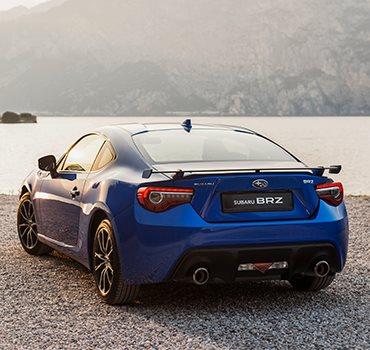 BRZ ENGINEERING
Using a rear-wheel drive sports car drivetrain allows the engine to sit further back in the BRZ chassis, providing perfect balance for precise control and grip during cornering. This agile platform also has a quick-ratio steering system — tuned to react instantly to every input.
The BRZ's SUBARU Boxer engine has a longitudinally-mounted horizontally-opposed configuration. The pistons are placed 180 degrees apart allowing a lower, flatter engine profile. This gives the powerplant - and therefore the whole car- a lower centre of gravity. This more balanced weight distribution gives the BRZ exceptional handling and poise.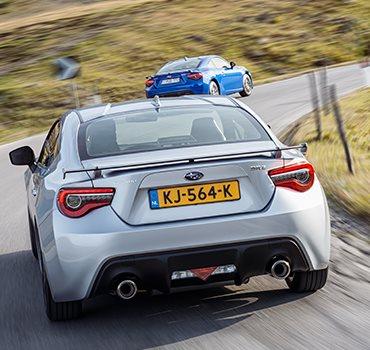 BRZ DRIVEABILITY
The BRZ's Vehicle Stability Control uses advanced electronic monitoring — including braking, steering and yaw sensors — to mediate the engine power and brakes to help mitigate unexpected over or understeer, enhancing control and handling.
The BRZ's TRACK mode offers four driving settings ranging from normal to sporty. For the purest driving experience, you can even choose to turn off Vehicle Stability Control.
Design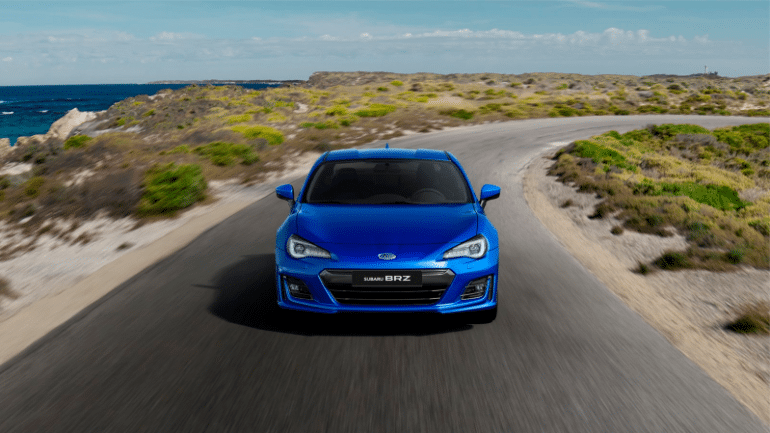 BRZ EXTERIOR
The Subaru BRZ has the following standard exterior features:
Power-folding door mirrors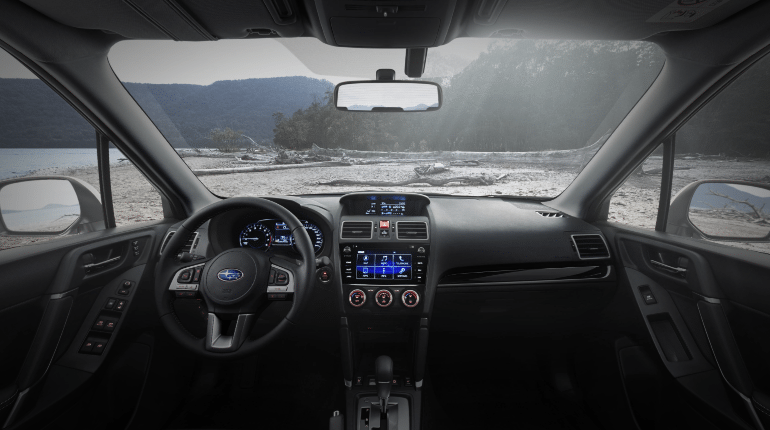 BRZ INTERIOR
The Subaru BRZ has the following standard exterior features:
Keyless Entry & Push Button Start System
6.2" multi-function colour touchscreen with SUBARU infotainment system
Dual-zone Automatic Air-conditioning System
Technology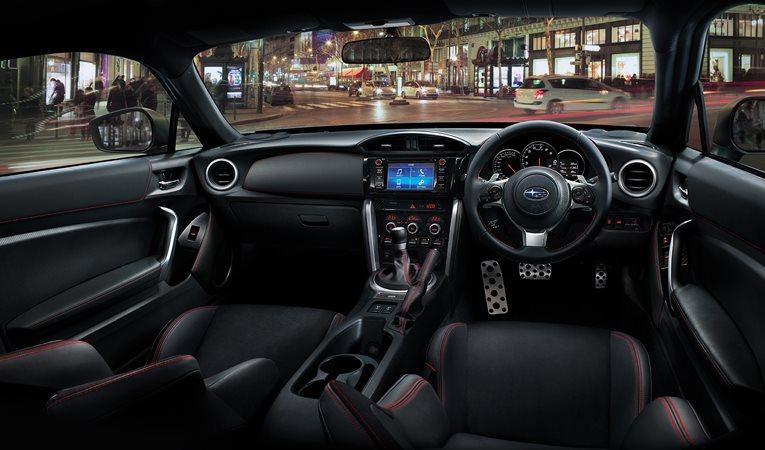 BRZ TECHNOLOGY
The BRZ's SUBARU*1 infotainment system lets you make phone calls and set the navigation *1. You can control operations via the central multifunction touchscreen, steering wheel controls, or simply use your voice. It's easy to connect your smartphone or other mobile music device via the USB or standard AUX jack.
The keyless entry & push button start system makes short work of setting off. A key fob gives you easy keyless entry. Simply grip the door handles to unlock them and start the engine with the push of a button.