Overview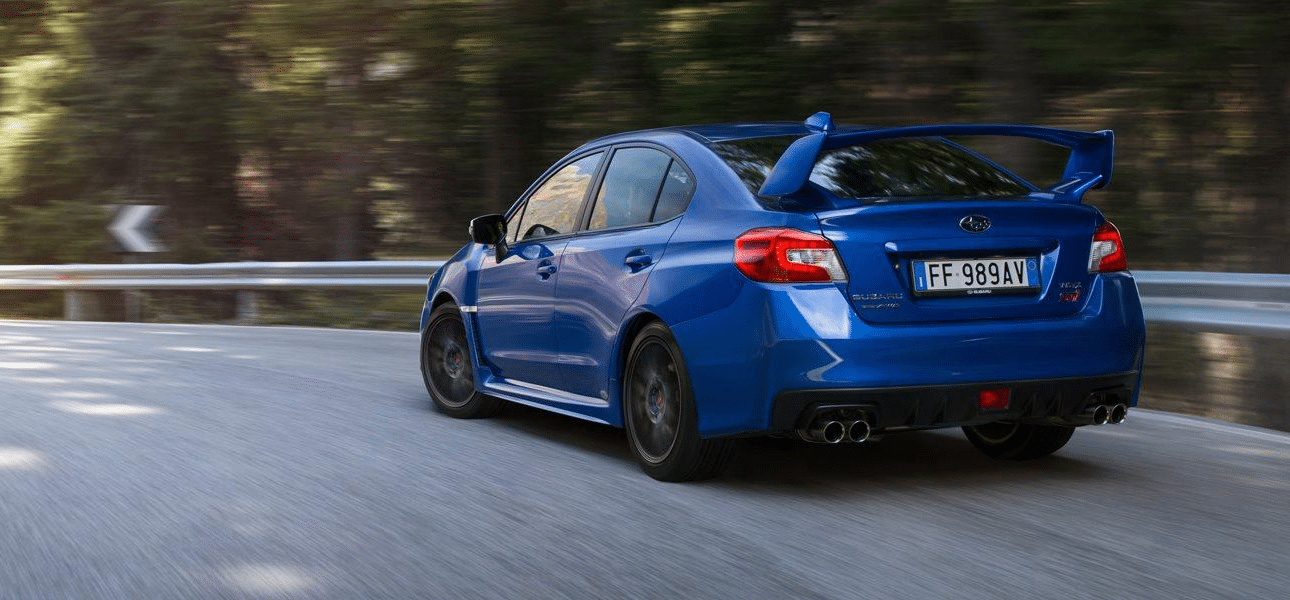 RALLY-PROVEN PERFORMANCE. ROAD-READY
Born of generations of World Rally Championship success, the iconic All-Wheel Drive WRX STI redefines what it is to drive. Motorsport looks, performance and power in a road-ready package. It's the closest you can get to owning a rally car.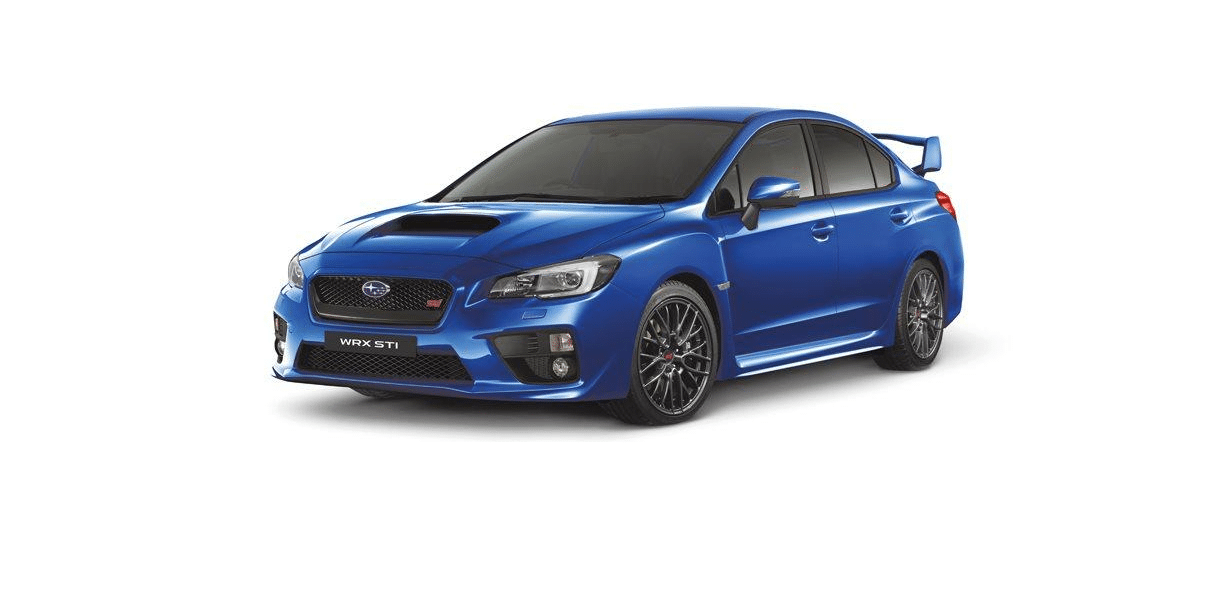 WHAT MAKES A SUBARU DIFFERENT
Brembo® Brakes - Powerful Brembo® brakes ensure high performance braking capability for maximum safety and control. Large ventilated discs are served by distinctive yellow calipers.
Multi-Mode Drivers Control Centre Differential - Tailor the torque split between the front and rear wheels to adjust handling. Increase power to the front for more traction, or divert to the rear for tighter cornering.
Performance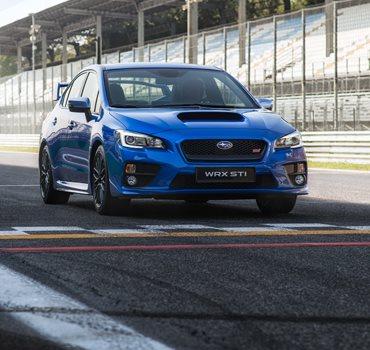 WRX STI ENGINEERING
Permanent Symmetrical All-Wheel Drive (SAWD) delivers power to all four wheels at all times ensuring enhanced control of WRX STI on or off-road - even in poor conditions. The entire drive system, from the Boxer engine to the rear differential, is mounted in a straight, symmetrical line, delivering stability and balance.
The WRX STI's SUBARU Boxer engine has a longitudinally-mounted horizontally-opposed configuration. The pistons are placed 180 degrees apart allowing a lower, flatter engine profile. This gives the powerplant - and therefore the whole car - a lower centre of gravity. This more balanced weight distribution gives the WRX STI exceptional handling and poise.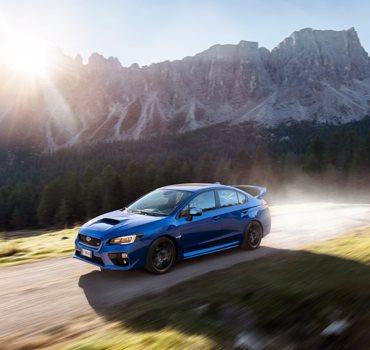 WRX STI DRIVEABILITY
SI-DRIVE (SUBARU Intelligent Drive) lets you select the engine and transmission characteristics according to your driving style, driving expectations and driving situations. Select Intelligent mode for smoother acceleration and more efficient operation, or Sport mode for a more exciting driving experience, with enhanced power and acceleration.
Active Torque Vectoring (ATV) helps prevent understeer and oversteer. By braking the inside wheels under cornering and delivering greater torque to the outside wheels, ATV ensures a predictable course through corners.
Design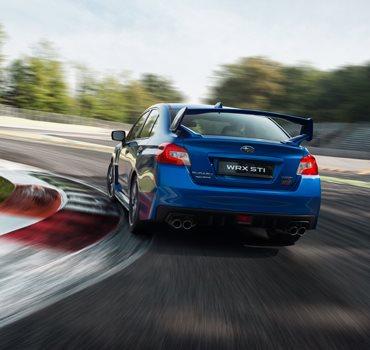 WRX STI EXTERIOR
The Subaru WRX STI has the following standard exterior features:
LED Headlights with Auto Leveliser
18" aluminium alloy wheels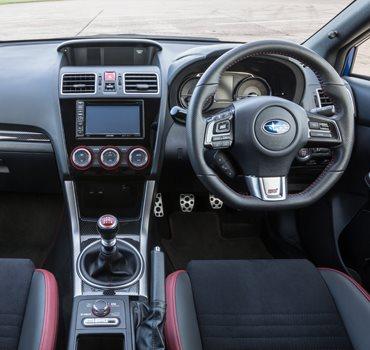 WRX STI INTERIOR
The Subaru WRX STI has the following standard interior features:
Keyless Entry & Push Button Start System
7" multi-function colour touchscreen with SUBARU infotainment system
Dual-zone Automatic Air-conditioning System
Technology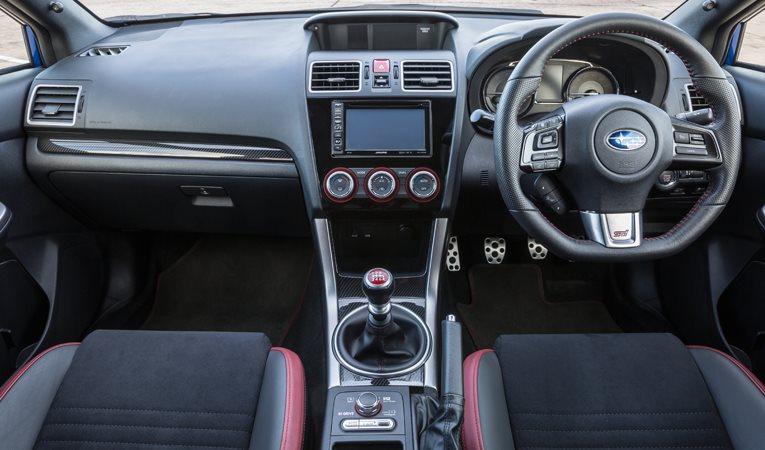 WRX STI TECHNOLOGY
The SUBARU infotainment system lets you make phone calls*1. You can control operations via the central multi-function touchscreen, steering wheel controls, or simply use your voice. It's easy to connect your smartphone or other mobile music device via the USB or standard AUX jack.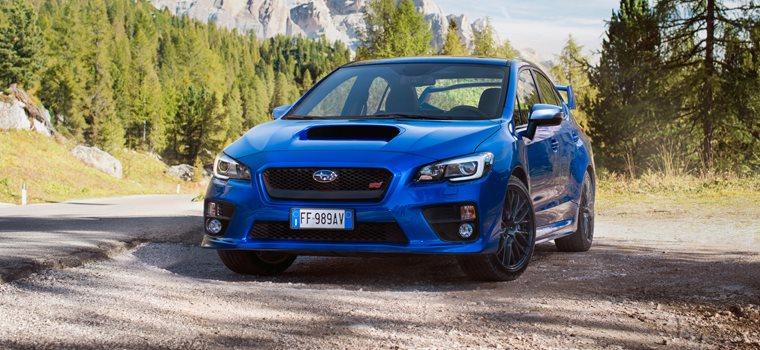 WRX STI TECHNOLOGY
The keyless entry & push button start system makes short work of setting off. A key fob gives you easy keyless entry. Simply grip the door handles to unlock them and start the engine with the push of a button.
LED self-levelling headlights adjust the beams automatically to reflect the vehicle's load, preventing glare that could dazzle oncoming traffic whilst maximising visibility.