MG ZS
MG ZS is the evolution of our compact SUV. It features a unique new exterior and is loaded with technology. This includes a 10.1" colour touchscreen featuring Bluetooth, Apple CarPlay™ and Android Auto™ as standard and satellite navigation in the top-of-the-range Exclusive model.
What's more, as with all MGs, MG ZS comes with our 7-year/80,000 mile warranty.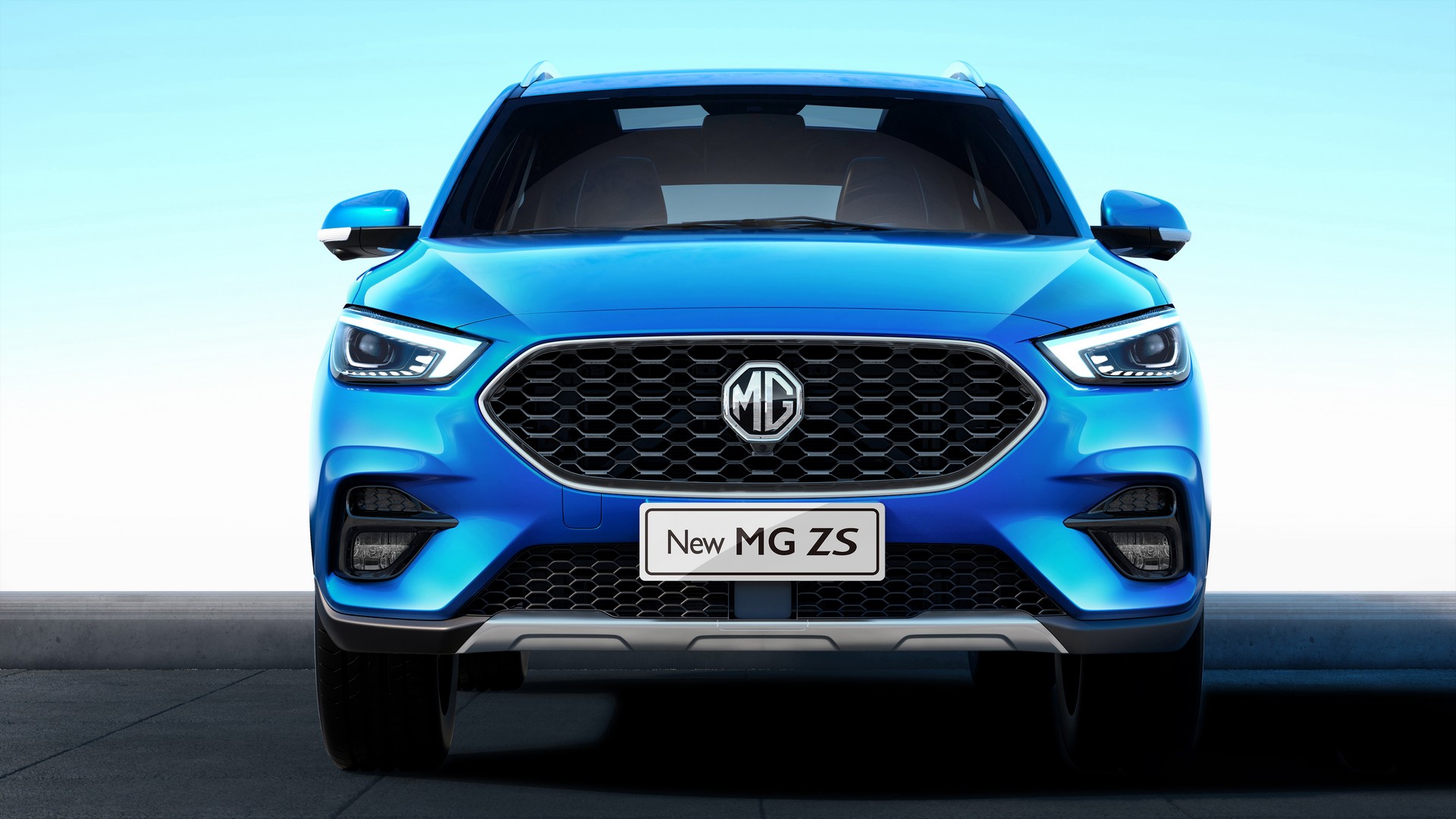 MG ZS design
The MG ZS has been well thought-out. It has all the design flourishes of most modern vehicles, with none of the excess.
The design is simple, welcoming and delivers an upmarket feel you only really notice up close.
The front has a large grille in the centre with the MG badge, flanked by two modest headlights with LED daytime running lights. There's a pair of fog lights lower down and a lower sill with detailing at the bottom.
It's a classic design done well.
The rest of the MG ZS follows the SUV mould, with a curved bonnet, panel detailing down each side, a slightly curving roof and a rising beltline that flows up towards the rear.
Interior and technology
The interior of the MG ZS has been equally well thought-out. It's also much more premium than you might think, with lots of soft-touch materials and superb attention to detail.
It's very light inside. Thanks to large windows all around and a light roof, it feels airy and spacious in the cabin. The seats are comfortable, the fronts adjustable and you feel like you're in a much more expensive car.
The MG ZS comes with a 10" touchscreen with Android Auto and Apple CarPlay, DAB radio, smartphone mirroring, parking camera display and navigation depending on the model you choose.
There are physical buttons for heating and cooling and everything has a reassuring solidity that gives us confidence when we first get into a car.
Performance and engine options
The MG ZS EV has its own page so we'll discuss the petrol version here. There are two engine options for the MG ZS, a 1.0-litre GDI turbocharged petrol engine and a 1.5-litre VTi-Tech four-cylinder.
Both are designed for comfort rather than speed but are enthusiastic enough to get you where you need to be without delay.
The 1.0-litre engine was designed with General Motors and is a good little engine. It's quiet, reasonably quick to respond and can deliver up to 45mpg. It is available with a 6-speed manual or automatic gearbox to drive the front wheels.
The 1.5-litre four-cylinder doesn't have a turbo so has less torque but gets around 50mpg. It comes with a five-speed manual to drive the front wheels.
Both engines feel responsive and happy to accelerate up to motorway speeds.
We would suggest the 1.0-litre engine for shorter journeys and the 1.5 for longer commutes or motorway miles.
Driving and practicality
Like most SUVs, the MG ZS is built for comfort and not for speed. Fortunately, it delivers that comfort in spades so you're never left wanting.
You sit reasonably high so you will have a good view of the road. Visibility is great all round so you'll have the confidence to drive. The brakes are reassuringly strong so there's everything here for a great driving experience.
Even though this is a family SUV, it has a modest wheelbase which helps around town and when parking. Buy the right spec and you'll get a reversing camera to help with that.
The chassis and suspension are reassuringly solid while softening rough roads and uneven surfaces. There is a little body roll in corners but that adds to the driving engagement!
There is room for all the family, up to 448 litres of boot space and easy access to both the boot and the rear seats, so every base is covered.
Test drive and contact
The MG ZS is surprisingly affordable considering how much you get for your money. It's well-designed and has the practicality we want from a family SUV.
Contact Budgen in Telford or Shrewsbury to arrange a free test drive of the MG ZS.