Peugeot e-208
The Peugeot e-208 is an electric car that is content to be one of the crowd. All while delivering zero-emission driving and making you feel special while you're driving.
This is an amazing achievement. It manages to look almost the same as the standard 208, which is amazing by the way, while providing an excellent driving experience with zero emissions.
The Peugeot e-208 is the future of electric driving. No compromises, no special designs or 'look at me I'm electric' flourishes. It's a normal car complemented by exceptional design that looks and feels just like a normal car.
Plus, you'll get the new bulletproof reliability Peugeot is now known for, which is the icing on the cake!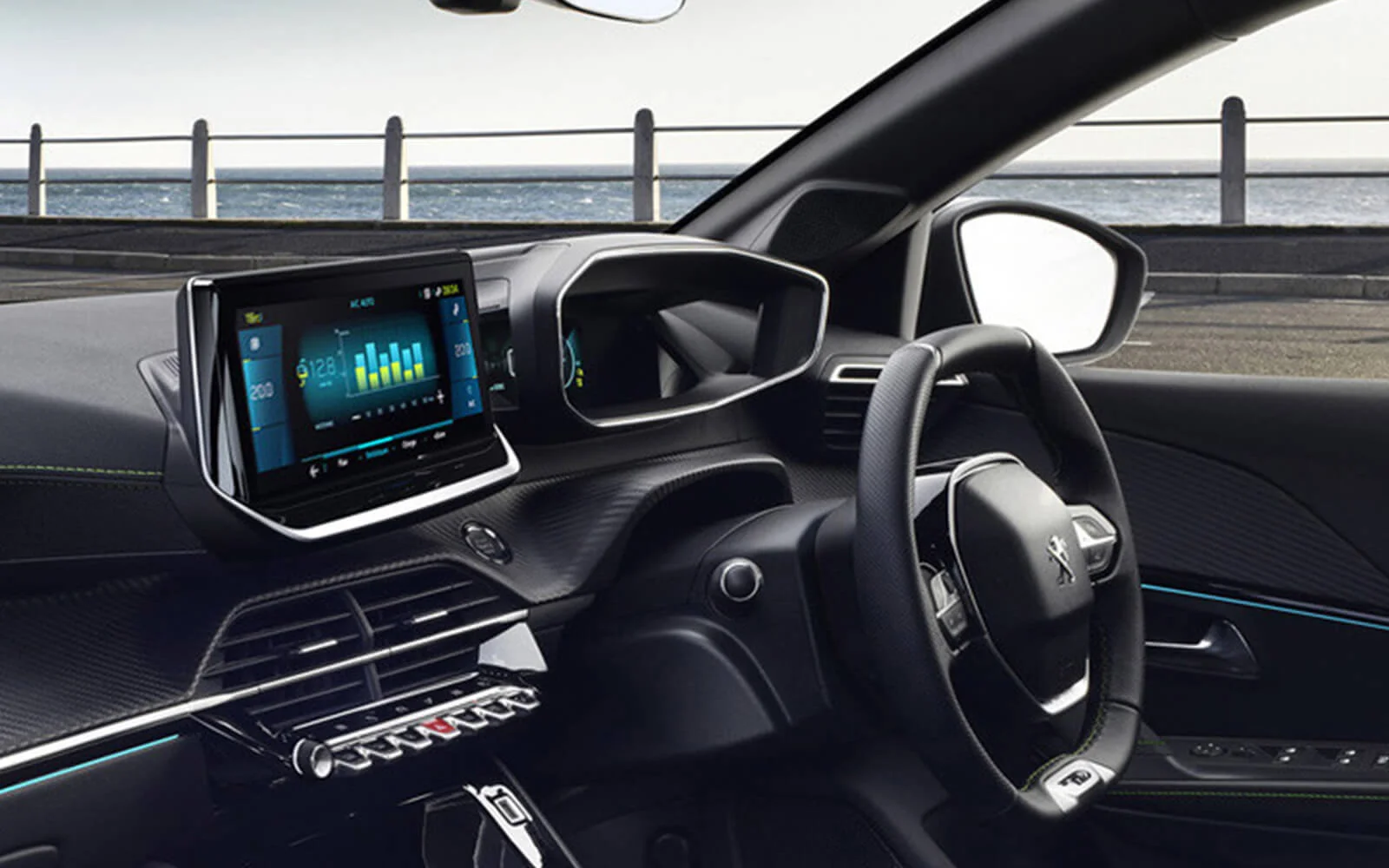 Peugeot e-208 design
The Peugeot e-208 uses the very successful Peugeot design language to great effect.
It's angular, has that delicate front grille and angled headlights and the tilted vent detailing on the bumper. The bumpers are minimal and the bonnet has been very well designed. It's a lovely car to look at.
Fans of small Peugeot all the way back to the 205 will find the look and feel of the e-208 reassuringly familiar while also being bang up to date.
With some smart colours, nice alloy wheel designs and some flourishes that are purely of the now, this is without doubt, one of the best looking cars on the market right now.
Driving and practicality
Electric cars drive differently to standard cars and this takes a little getting used to. Nothing bad of course, but the instant response and lack of gearbox means the overall experience needs adapting to.
Once done, you'll find the Peugeot e-208 a joy to drive. It's small, light and responsive and seems to love getting about.
The e-208 uses regenerative braking, which is something else you'll get used to. You don't need to press as hard as with other cars and it feels different. It helps add to your electric range though, so is definitely worth having.
Suspension is on the firm side but still very comfortable.
Seating up front is generous, while kids and shorter adults will be fine in the back. There's decent boot space too (311 litres) and it's all easily accessible thanks to the hatch.
Interior and technology
The interiors of all Peugeots have been significantly upgraded over the years to deliver a true premium experience.
High quality materials and finishing are typical. The Peugeot steering wheel is something else to get used to, but offers unrivalled visibility of the instruments and the road ahead.
You'll need the Allure Premium+ or GT trim for the 3D instruments but it's an upgrade well worth having. There's an amazing amount of information available in the configurable displays and they are very clear to read.
Some trims come with a 7" touchscreen with Bluetooth, DAB, Apple CarPlay and Android Auto. The GT gets a 10" touchscreen with navigation.
Seats are comfortable, visibility is great and all but the tallest passengers will be comfortable in the back.
Performance and engine options
There is only one engine for the Peugeot e-208 and that's electric.
The motor is attached to a 50kWh battery pack built into the floor that can deliver up to 225 miles of range. The combination delivers an equivalent of 124 hp to drive the front wheels using a single-speed electric transmission.
Charging can take up to 24 hours using a standard plugin or 7.5 hours using a 7.4kW fast charger.
The car does support fast charging up to 100kW, which is a definite bonus if you plan to use public chargers.
The batteries come with an eight-year, 100,000-mile warranty, so you'll be fully covered should anything go wrong.
##Test drive and contact The Peugeot e-208 is a superb little electric car. It's the one we would choose if we were looking for a nippy electric for around town and for occasional longer journeys that's for sure!
It looks fantastic, drives really well and delivers excellent mileage considering its modest size.
If you're looking for a do-it-all electric car that looks as good as it drives, the Peugeot e-208 is it.
Contact Budgen Motors in Telford or Shrewsbury to arrange a test drive!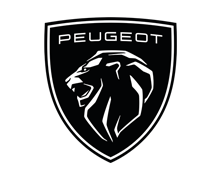 Models available
Active Premium+
Active Premium+ gives you 16" alloy wheels, air conditioning, power door mirrors, rear parking sensors and automatic lights and wipers.
Allure Premium+
Allure Premium+ adds 3D instruments, navigation, colour reversing camera and aluminium trim elements.
The GT
The GT offers 17" alloy wheels, LED lighting and Smartbeam assist, front parking sensors, blind spot monitoring and interior ambient lighting.
View Offers