Peugeot 2008 SUV
The Peugeot 2008 SUV and Peugeot's new design language in general is showing up other brands. It's modern, engaging and stands out from the crowd for all the right reasons. It's a great selling point backed up by every aspect of this SUV.
The Peugeot 2008 is a small family SUV that offers more space than the 208 and is slightly smaller and easier to handle around town than many competing models.
Combined with reliable engines, lots of equipment and an engaging drive, it's an easy winner in its segment.
Peugeot 2008 design
The Peugeot 2008 proves that SUVs don't have to be boring or all look the same. It's one of the best small SUVs around and has real curb appeal.
The front end is where the 2008 shines. A large frameless grille with Peugeot badge really stands out, as do the headlights with LED daytime running lights that line up with those in the bumper.
The rest of the car is all angles and panel detailing. Along with a rising beltline and sharp rear end, the Peugeot 2008 looks good from every angle.
Interior and technology
The interior of the Peugeot 2008 is equally engaging. The cabin feels plush, with soft-touch materials, comfortable seating and an ergonomic layout that makes you feel instantly at home.
The dashboard looks like it was taken from a jet fighter while the large touch screen is crystal clear. This is all softened by shiny materials and a roundness that keeps everything friendly and familiar.
You'll get either a 7" or 10" touchscreen with Android Auto and Apple CarPlay and smartphone mirroring. You'll also get navigation depending on the trim you choose.
The touchscreen manages the AC and heating while there are physical shortcut keys underneath for some controls.
Performance and engine options
The Peugeot 2008 has four engine options, three use Peugeot's great three-cylinder 1.2-litre PureTech engine that delivers decent power with quiet operation.
The other engine uses a 1.5-litre diesel that produces 109hp. All three petrol options use the same engine in different states of tune offering 100hp, 129hp and 153hp. Each utilises the turbocharger to deliver a fast response without getting too loud.
There's a six-speed manual and eight-speed automatic gearbox available depending on engine choice.
Both drive the front wheels and help all engines deliver between 40-50 mpg.
Driving and practicality
Driving is a pleasure. The engines may be small but are quiet, refined and deliver the power when called upon. The chassis and suspension are set up on the firm side of soft so is comfortable around town and on longer road trips.
The overall package is superb, especially for the price.
As the Peugeot 2008 is a smaller SUV, you'll find the most room at the front. There is still space in the back for adults along with 434 litres of boot space.
All models come with rear parking sensors and you can add front sensors or rear cameras to help park. The visibility makes parking easy but there's nothing wrong with a little extra help!
You sit high in the back but headroom isn't compromised thanks to the high roof. Visibility is good all round and it's small enough to be able to nip in and out of traffic easily as well as park with little fanfare.
Test drive and contact
The Peugeot 2008 is a superb small family SUV that has been designed to deliver a premium experience without the premium price.
With frugal engines, lovely interior and some very impressive colours, it's definitely one to try if you're in the market for a new car.
Contact Budgen in Telford or Shrewsbury to arrange a free test drive of the new Peugeot 2008!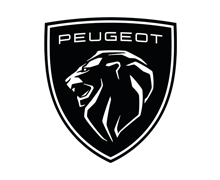 Models available
Active
The Peugeot 2008 Active includes 16" alloy wheels, air conditioning, automatic wipers, cruise control, LED headlights, 7" touchscreen, rear parking sensors, Apple CarPlay and Android Auto.
Allure
The Peugeot 2008 Allure adds 17" alloy wheels, privacy glass, adjustable front seats, automatic emergency braking and a parking camera.
The GT
The GT has sportier styling and adds heated front seats, front parking sensors, wireless phone charging, 10" touchscreen and navigation.