Motability explained
The Motability Scheme is an affordable and worry-free way for you to lease one of many cars available in exchange for your mobility allowance. At Budgen, customers living with a mental or physical health condition can benefit from the Motability Scheme.
Motability is all about offering our customers with disabilities the chance to enjoy the freedom that a car can provide, so you can travel when and where you want – whether that's to visit family or do the weekly food shop. On the scheme, you're able to have two named drivers on your policy, so you can drive the car and you can name another driver.
Speak to the Budgen team for help finding your perfect Motability vehicle and for support throughout your Motability journey. Contact chris.booth@budgenmotorgroup.com at Budgen Telford, tanya.locker@budgenmotorgroup.com at Budgen Shrewsbury or ianjohnson@telfordmotors.co.uk and richardstanley@telfordmotors.co.uk at Telford Motors Peugeot today.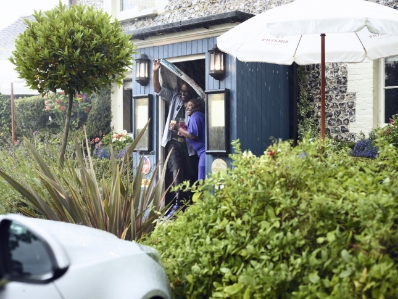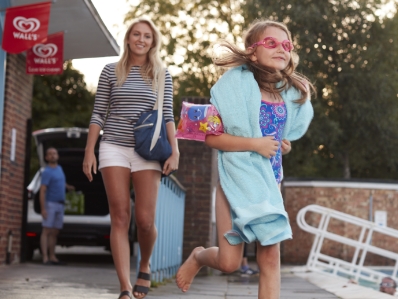 Am I eligible?
You are entitled to a new car every three years if you receive any of the following mobility allowances and have at least 12 months' award length remaining: • Higher rate mobility part of Disability Living Allowance (DLA) – as of 21st March 2023, this allowance is £64.50 per week.
Higher rate mobility part of Personal Independence Payment (PIP) – as of 21st March 2023, this allowance is £64.50 per week.
War Pensioners' Mobility Supplement (WPMS) – as of 21st March 2023, this allowance is £72.00 per week.
Armed Forces Independence Payment (AFIP) – as of 21st March 2023, this allowance is £64.50 per week. Please note you cannot apply to join the Scheme if you receive Attendance Allowance.
How to apply
The Motability Scheme has been designed to make it easy for you to use your allowance to get a car. There's a sensible pricing structure that covers everything you need – all you have to pay for is fuel! Your options are:
Pay less than your mobility allowance. Choose from around 150 cars in exchange for some of your benefits. You'll still be paid the remainder of your allowance directly by the Department for Work and Pensions or Veterans UK.

Exchange all your weekly mobility allowance. Find your perfect Motability vehicle from a selection of more than 300 cars if you use all your benefits.

Make a one-off upfront payment. If you're looking for a more expensive car, you can choose to use all of your allowance and make an advance payment. Depending on what you want to pay, a range of luxury cars are available on the scheme. If it's your first Motability car, you can trade in your existing car to help finance the upfront payment.
Motability FAQs?
How do I know if I'm eligible?
You can use the Motability Scheme's online eligibility checker to ensure you qualify for the Motability Scheme at https://www.motability.co.uk/how-it-works/?wizardName=eligibilitychecker. You can also speak to a member of the Budgen team for support.
Can my household have more than one car on the Motability Scheme?
The number of people in your household that can have a Motability vehicle depends on how many of you are eligible to join the scheme. You can only have one Motability vehicle per qualifying person and your eligibility is not affected by how many non-scheme vehicles you have.
What type of lease is Motability?
Motability leases are all Contract Hire arrangements. This means that fixed amounts are paid for the duration of the contract and you return the car at the end of the agreement. You also have the option to renew this agreement at the end of the contract and get another car on the scheme.
How do I arrange the monthly payments?
We can help you arrange for your benefits to be paid directly by the Department for Work and Pensions. After that, Motability will take care of allocating the money as needed, so you likely won't see your benefits, unless your car is of a lower value than your mobility allowance.
Are electric or 'green' cars available on the scheme?
There are a range of electric and 'green' cars available on the Motability Scheme. When searching for your car, our sales advisors can help you find exactly what you're looking for – whether that's petrol, diesel, electric or hybrid.
Can I get an electric charge point through the Motability Scheme?
The Motability Scheme will arrange and cover the cost of a home charge point and a standard installation when you lease your first fully electric car on the scheme. Please note that sometimes extra costs occur for work needed to gain access to your electricity supply.
What's an advanced payment?
An advanced payment is the amount you need to pay upfront for some large or high-spec vehicles. It's an additional cost to your weekly mobility allowance and non-refundable at the end of your lease. It is not a deposit towards your Motability vehicle.
Can I use the car for work?
You can use your vehicle to travel to and from work. The vehicle is covered under the Certificate of Motor Insurance for social, domestic and pleasure purposes. If you want to use your vehicle for other business reasons, such as a taxi or delivery vehicle, you must speak to RSA Motability (RSAM).
Can I bring my pet in my vehicle?
Yes, pets are allowed in your Motability vehicle. Though wear and tear is normal in any vehicle, if there is damage to your interior, you are not covered under the insurance policy and will need to be pay for interior repairs.
What's the milage allowance on a Motability car or WAV?
With Motability cars, you can drive up to 60,000 miles over three years. For Wheelchair Accessible Vehicles (WAVs), you can drive up to 100,000 miles over five years. If you go over, the extra miles will be charged at 5p a mile.
Can I change the named drivers?
Yes, you can change the named drivers on your lease. To do so, you must contact RSA Motability (RSAM) and give them the following information about the new driver: - Driving licence number - Date of birth - Any motoring convictions The new driver will have to be there when you call to speak to RSAM.
Can I return my Motability vehicle early?
Returning your Motability vehicle early means cancelling your lease, which you can only do by submitting a request and speaking to the customer service team, who review on a case-by-case basis. Cancelling your lease multiple times could affect your eligibility.
What happens at the end of the lease?
At the end of your lease, you have three options: - Lease another vehicle through the scheme - See if you can keep your current vehicle for longer - Return your vehicle and have your mobility allowance reinstated To discuss your options further, contact the Budgen Motors team.
Meet your Motability Specialists
Tanya
Tanya Motability Specialist at Budgen Shrewsbury
"Being the Motability Specialist is the best job in the world! I get to meet amazing individuals from all walks of life and listen to their life stories and experiences. Getting to know my customers helps me find them the best vehicle for their needs. Knowing that you have made their life easier or better and being a part of their journey is the ultimate job satisfaction. My job is the most rewarding and I love it!"