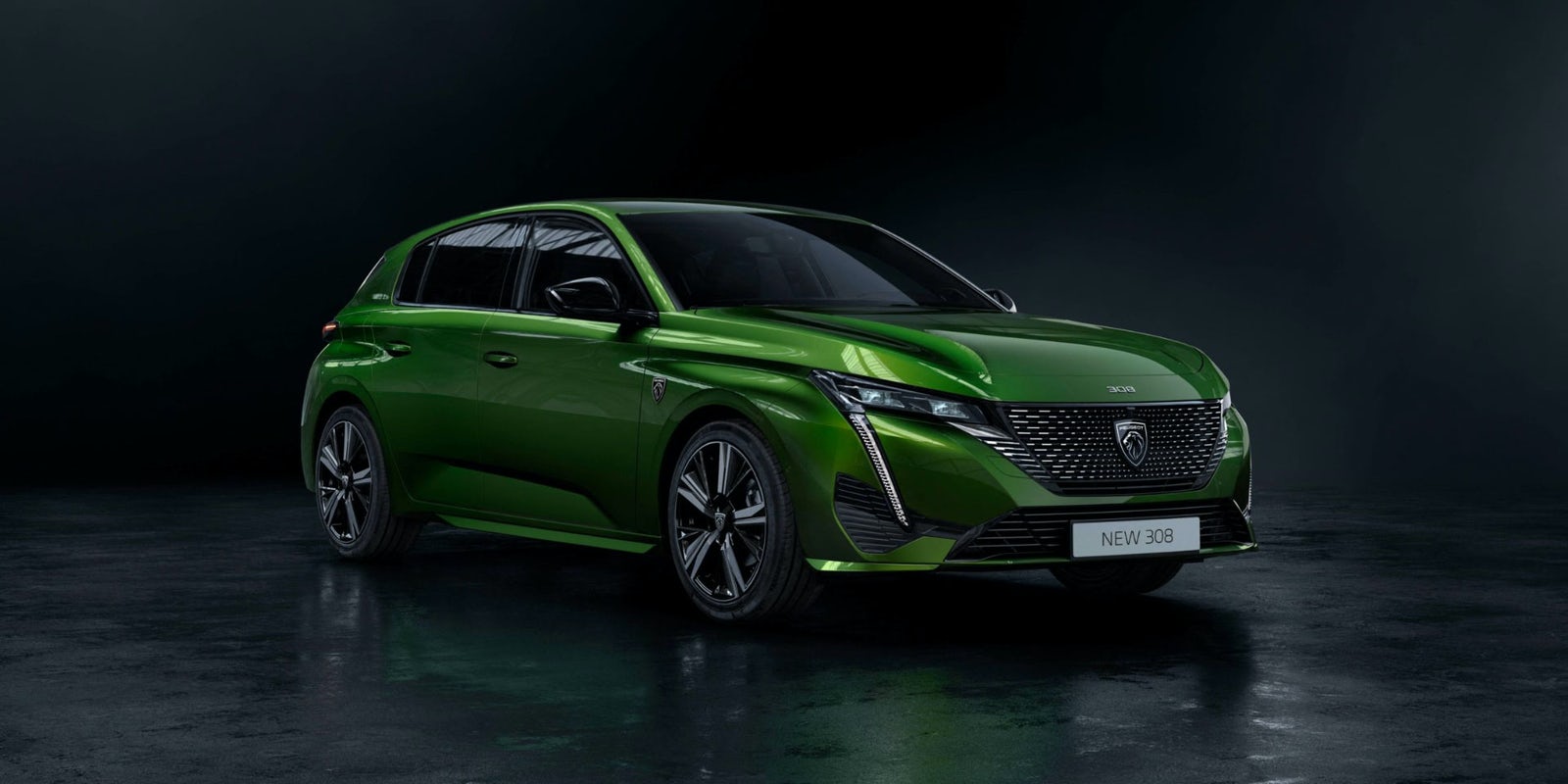 308
Peugeot
The Peugeot 308 is one of the most attractive hatchbacks currently on sale. It benefits from the amazing new design language Peugeot has introduced that makes the brand one of the most exciting around.
The Peugeot 308 is the larger sibling of the excellent Peugeot 208 and the smaller sibling of the all new Peugeot 408.
It's small enough to be easy to drive around town and large enough to cope with family life. All wrapped up in that amazing design.
If you're looking for something that stands out while delivering an awesome driving experience, the Peugeot 308 delivers!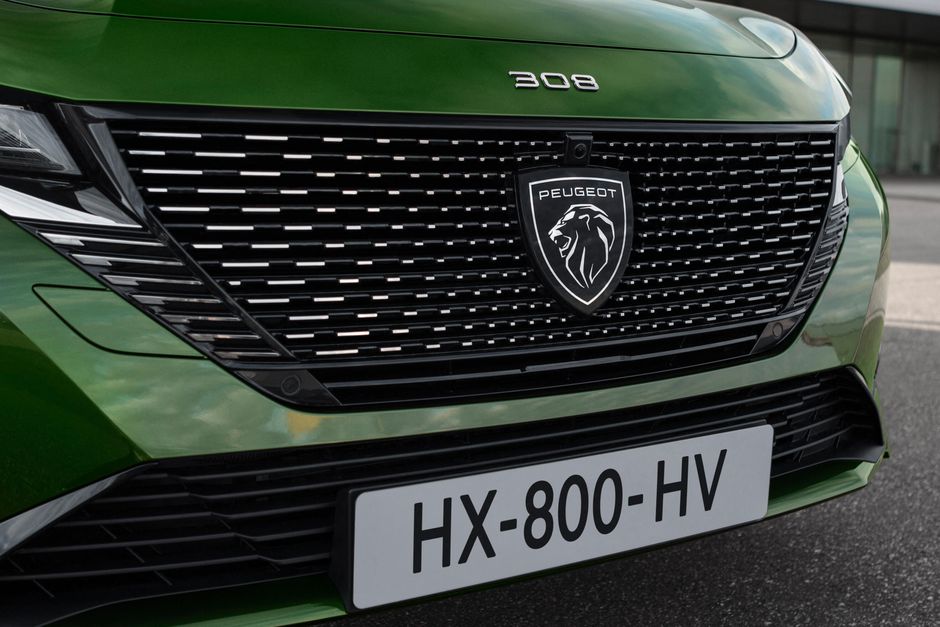 Peugeot 308 design
The Peugeot 308 is without doubt, one of the best looking cars on the road right now bar none. The new design is exceptional. It has wide appeal and manages to be all things to all people, something that's very hard to achieve in car design!
The front end is a triumph. A new frameless grille, new Peugeot badge and new LED lighting. Then there's the new bodywork around the grille, the curved bonnet and the way the front flows seamlessly down the profile.
It's genuinely hard to fault!
Interior and technology
The inside of the Peugeot 308 is just as attractive as the exterior. It's clear that Peugeot has put a lot of thought into how the car feels and works as in how it looks.
You'll find much nicer materials throughout and a great layout. The cabin uses modern design with minimalist dashboard and controls, which is cutting edge.
There's a digital dashboard that's crystal clear and easy to use and a separate touch screen for navigation and access to apps.
The good news is, despite going ultra-modern, Peugeot has retained some physical buttons and switches. There's also a button for Apple CarPlay or Android Auto, which is a nice bonus.
Performance and engine options
The Peugeot 308 has three engine options, a petrol, diesel and plug-in hybrid.
The 1.2 PureTech 130 is a 1.2-litre petrol engine with 129hp and an 8 speed automatic gearbox. It's a nippy little engine ideal for around town and everyday use.
The 1.5 BlueHDI 130 is a 1.5-litre diesel engine with 129hp and uses the same 8 speed automatic gearbox. It has plenty of torque and can comfortably manage longer road trips.
There are two hybrid variants that use the same engine. The Hybrid 180 uses a 1.6-litre petrol engine with an electric motor and 12.4kWh battery for a combined 178hp and up to 40 miles of electric-only range.
The second variant, the Hybrid 225 has 221hp along with four wheel drive.
Both hybrids use regenerative braking to maximise range.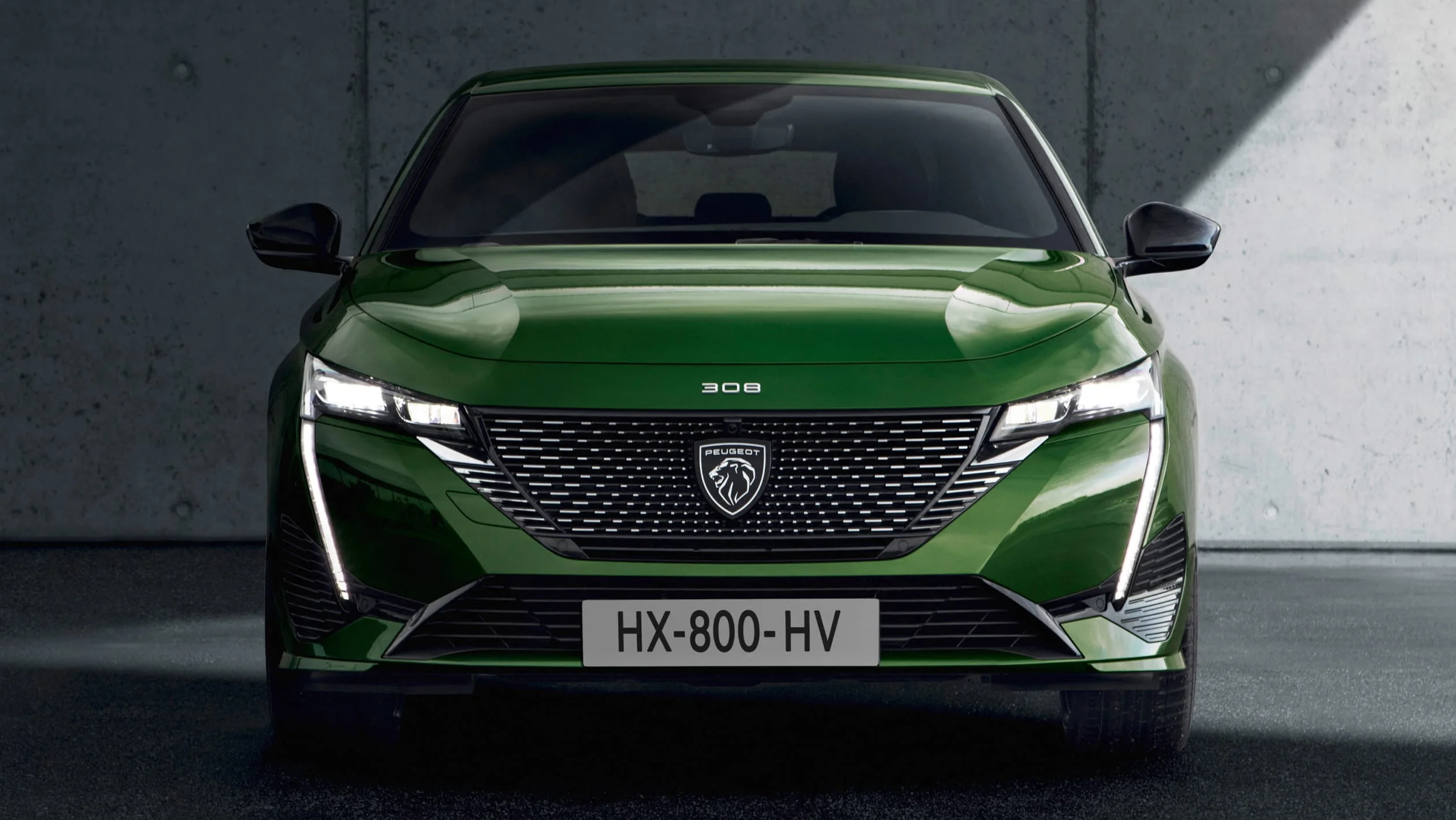 Driving and practicality
The Peugeot 308 is very nice to drive. Once you're used to the lower seating position and have adjusted everything to your liking, you'll soon find driving effortless.
The size is perfect for around town and good visibility makes it easy to find your way around safely.
The suspension in most models is nicely balanced to minimise body roll with cushioning you comfortably over rougher roads. This is ideal for everyday use. It provides enough grip to corner with confidence without sharing every bump in the road with your passengers.
The steering is light and direct. Again, ideal for everyday urban driving and easy to manoeuvre around town, into parking spaces and anywhere you need to go.
Test drive and contact
You really do have to drive the Peugeot 308 to believe it. It feels as good as it looks and is so comfortable on the road you'll think you have owned it for years.
Contact Budgen in Telford or Shrewsbury to arrange a free test drive of the new Peugeot 308.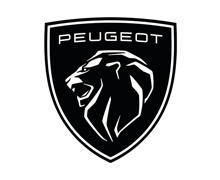 Models available
Active Premium
The Active Premium has LED lights, 16" alloy wheels, the smart digital i-Cockpit display, 10" touchscreen, Active Safety Brake and a multifunction steering wheel.
Allure Premium
Allure Premium adds keyless entry, Driver Assist Pack, wireless smartphone connection, Android Auto and Apple CarPlay and rear cross traffic alert.
GT
The GT model has 18" alloy wheels, GT badging and body trim, LED lights front and rear and aluminium door sills.
View Offers