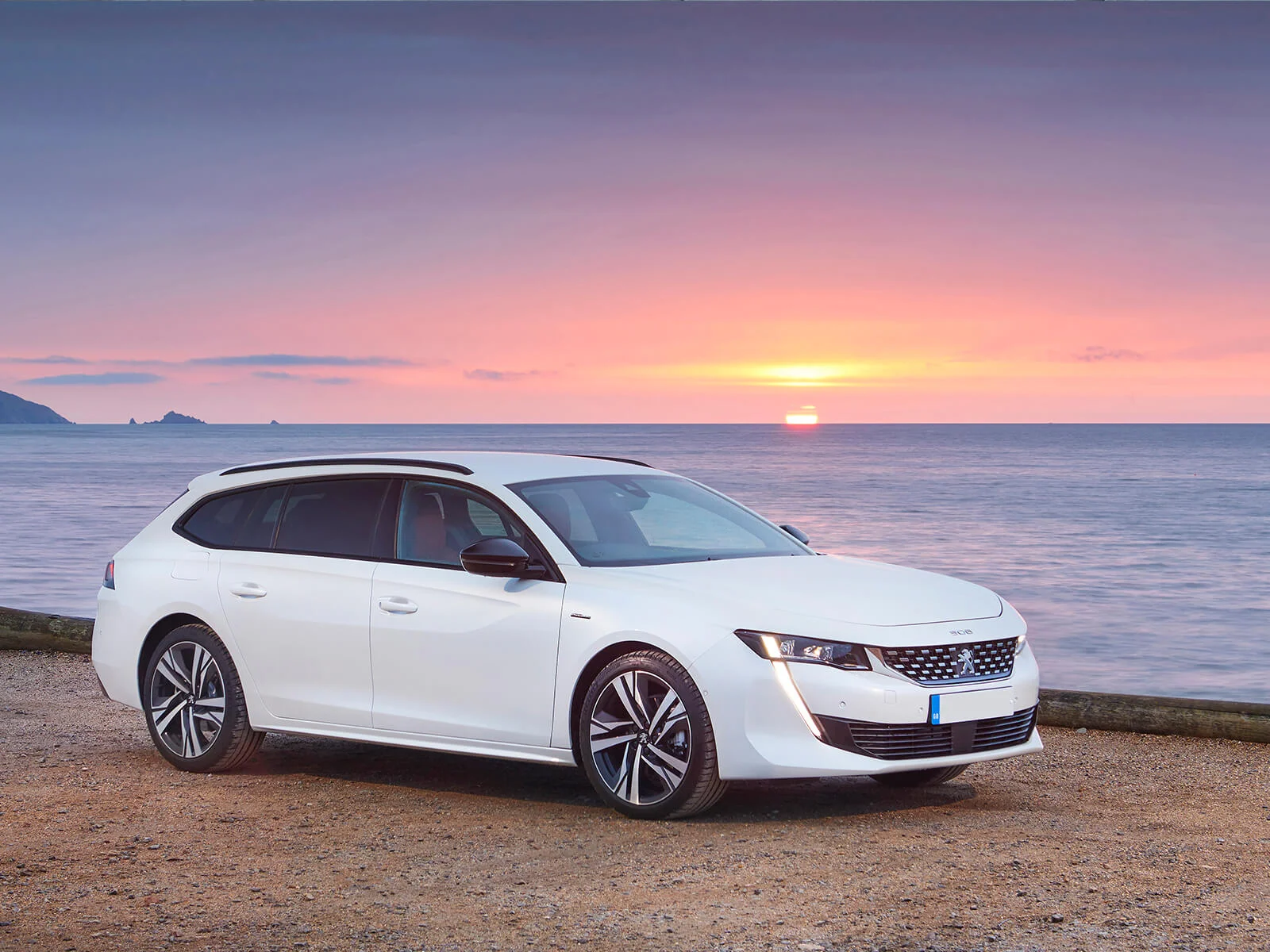 Peugeot 508 SW Hybrid
Discover a smooth and efficient drive with the Peugeot 508 SW Hybrid. This sleek plug-in hybrid sportswagon gives you the versatility to travel in all-electric mode in the city, with the powerful petrol engine waiting to kick in for open-road explorations. Enjoy 39 miles of an all-electric range and sharp acceleration thanks to instant engine torque.
The 508 SW Hybrid boasts new features dedicated to hybrid driving – the new configurable head-up display gives you specific information in your field of vision, including driving mode, electric range, fuel-powered range and the powermeter. It's ready and waiting for you at Budgen Peugeot – book your test drive today!